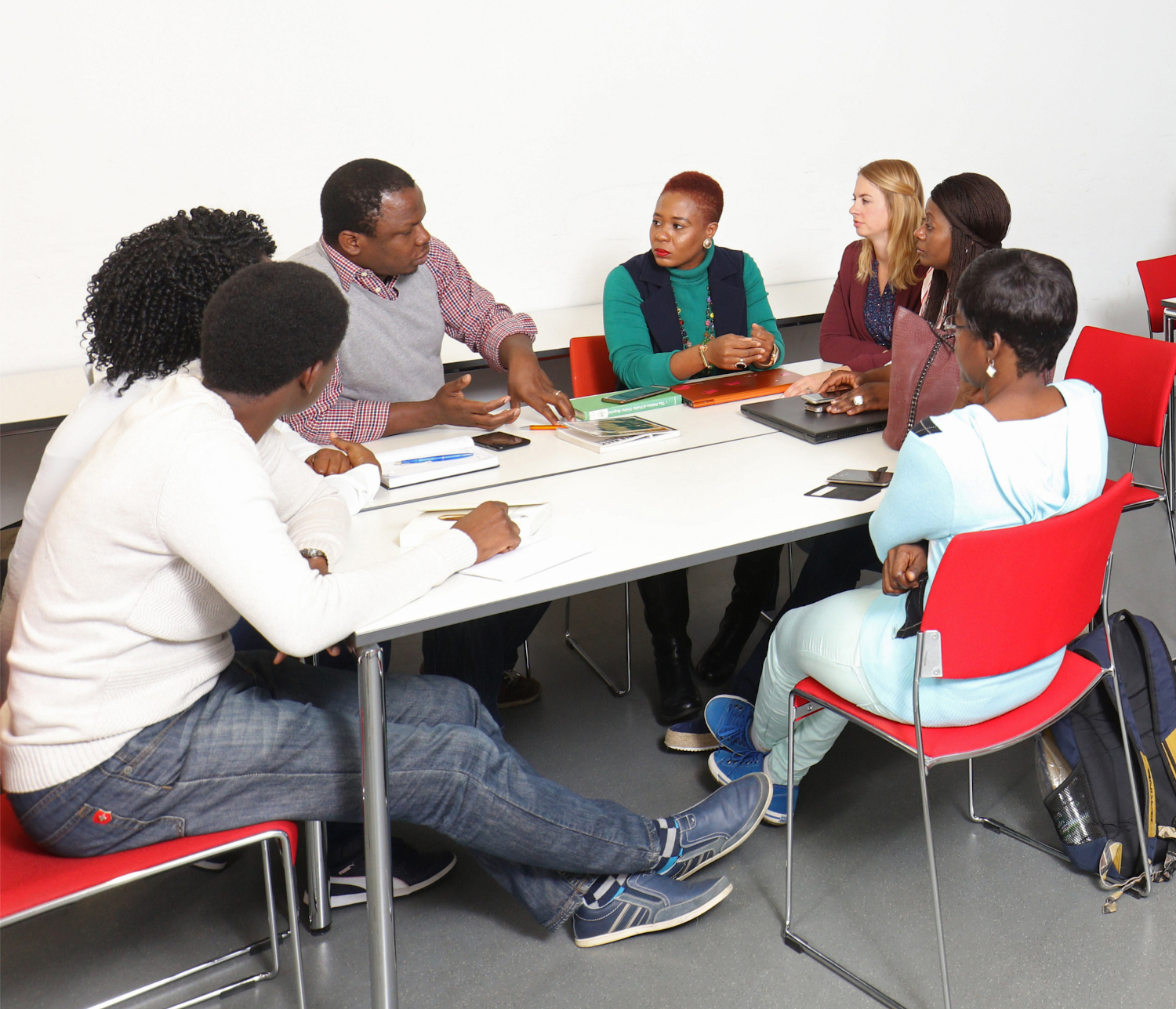 What are Work Groups?
Work Groups should be initiated by Junior Fellows and meet their particular research needs. A Work Group is meant to be a forum of discussion and exchange. Its organisation is up to the participants. The Junior Fellows choose the topics and the thematic or methodological background as well as the format (text readings, round tables, mini conferences, etc.) and finally the frequency of the meetings. BIGSAS may provide funds to support guest invitations, workshops and conferences resulting from a Work Group. Junior Fellows at any stage of their work interested in a common topic may gather to exchange thoughts about it.
Current Work Groups
BIGSAS currently has the following Work Groups:
Previous Work Groups
Find a list of all previous Work Groups here.
How can I organise a Work Group?
The minimum number of participants for the formation of a new Work Group is two Junior Fellows of BIGSAS. Other students and doctoral candidates of the University of Bayreuth are welcome to participate.

After the formation of the Work Group, the following information should be submitted to BIGSAS:

A list of current members

At least one contact person with an email address

An abstract of the contents for the BIGSAS website

A two-year plan with details on e.g. planned workshops or conferences as well as guest invitations and other activities (if available). If a Work Group is exclusively dedicated to text readings respective details shall be provided.

BIGSAS will circulate the information about the Work Group in order to inform other Junior Fellows who may be interested to participate.

The work is individually designed by the participants and is based on the plan that has been submitted. (New) Junior Fellows may join active Work Groups at any time. Work Groups may rely on financial and organisational support from BIGSAS. Thus, applications can be made, e.g. to fund guests, workshops or other formats. In addition, Work Groups may use the organisational structure and network of BIGSAS, e.g. for the use of seminar rooms at GSP or for the organisation of guest invitations.
How can I present the results of my Work Group?
The activities shall be documented in a short annual report. For this purpose, the representatives of the Work Groups are contacted at the end of a year and asked to submit their report. The report should contain information regarding

Name(s) of contact person(s) with special emphasis on changes

List of active members

List of past activities and planned future activities

Change of abstract (if applicable)

Further options for the documentation of the activities of your Work Groups are available, e.g. in form of an article in the BIGSAS blog or as a new issue of BIGSASworks!. Please contact bigsas@uni-bayreuth.de for more information.
Guide
We have compiled all relevant information concerning the Work Groups here (PDF).