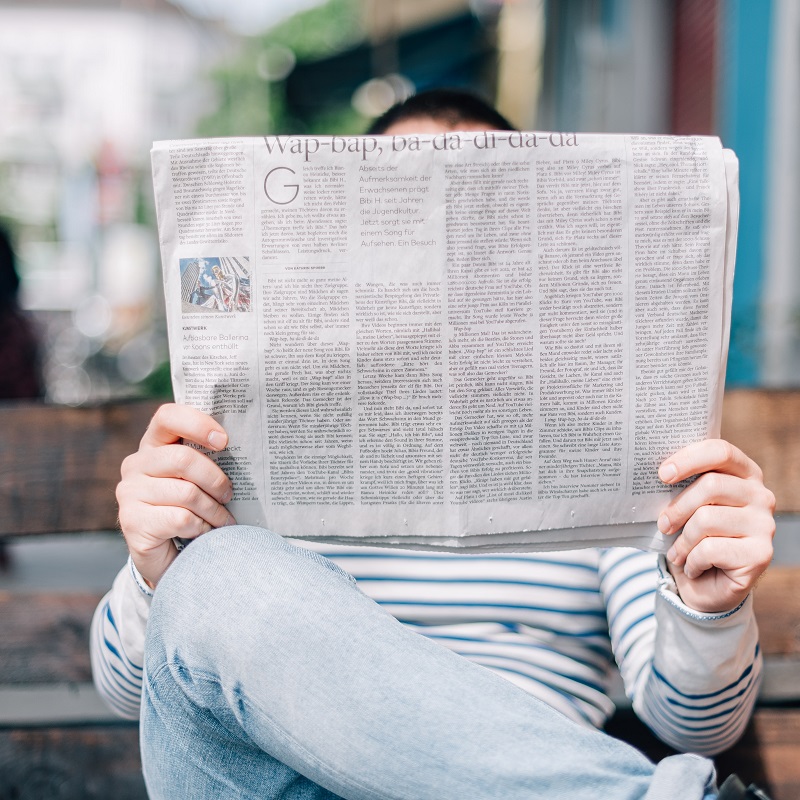 Articles, press releases, interviews & more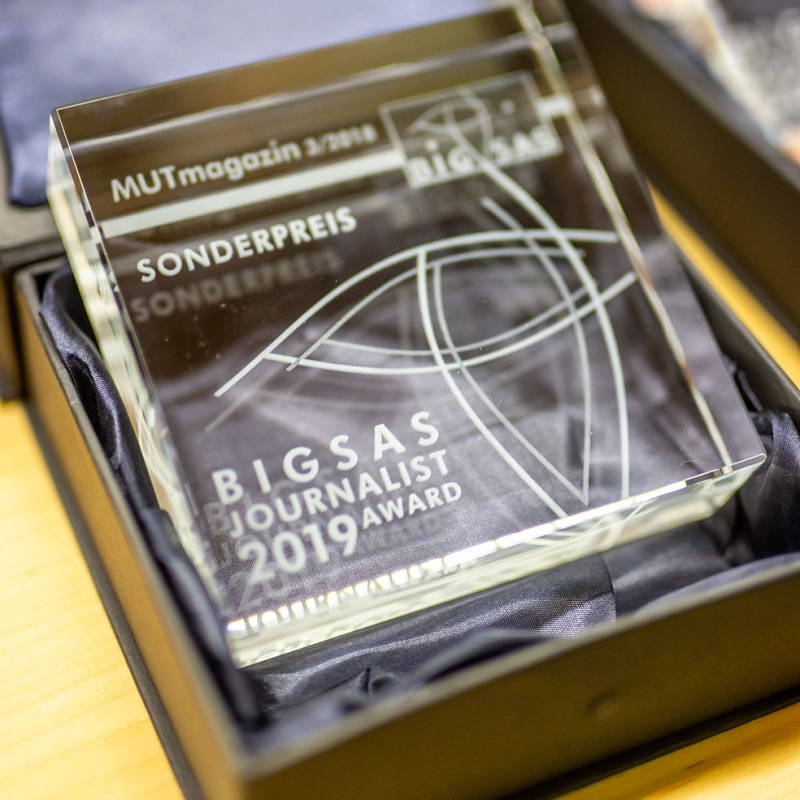 Photos and videos of BIGSAS events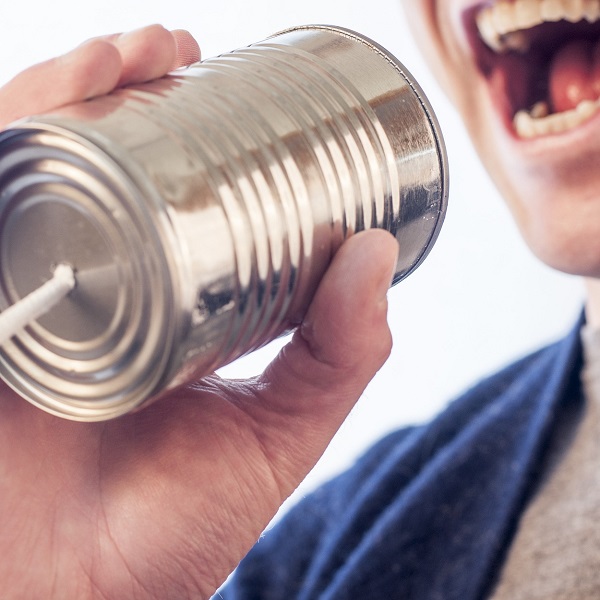 Get the inside view! Our Junior Fellows and Alumni talk about academic and everday life experiences in a selection of interviews.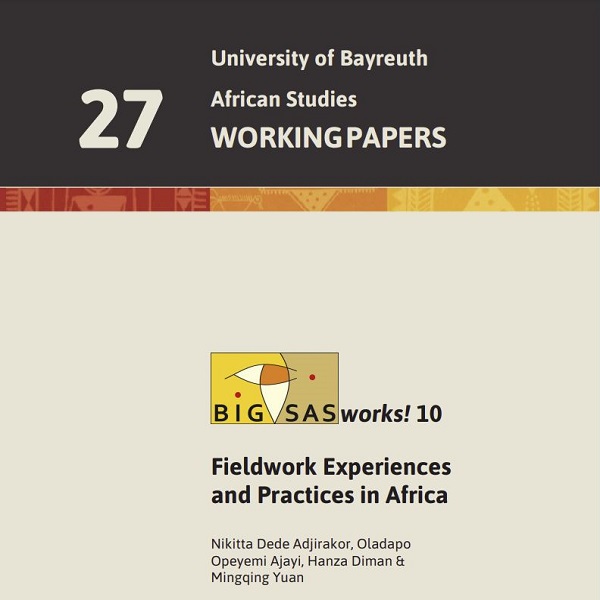 BIGSASworks!

The publication of the (online) journal BIGSASworks! appears in the series 'Working Papers' of the Institute of African Studies (IAS). Each volume contains miscellaneous thematic areas and this output of common or overlapping interests of the Junior Fellows offers a publication platform.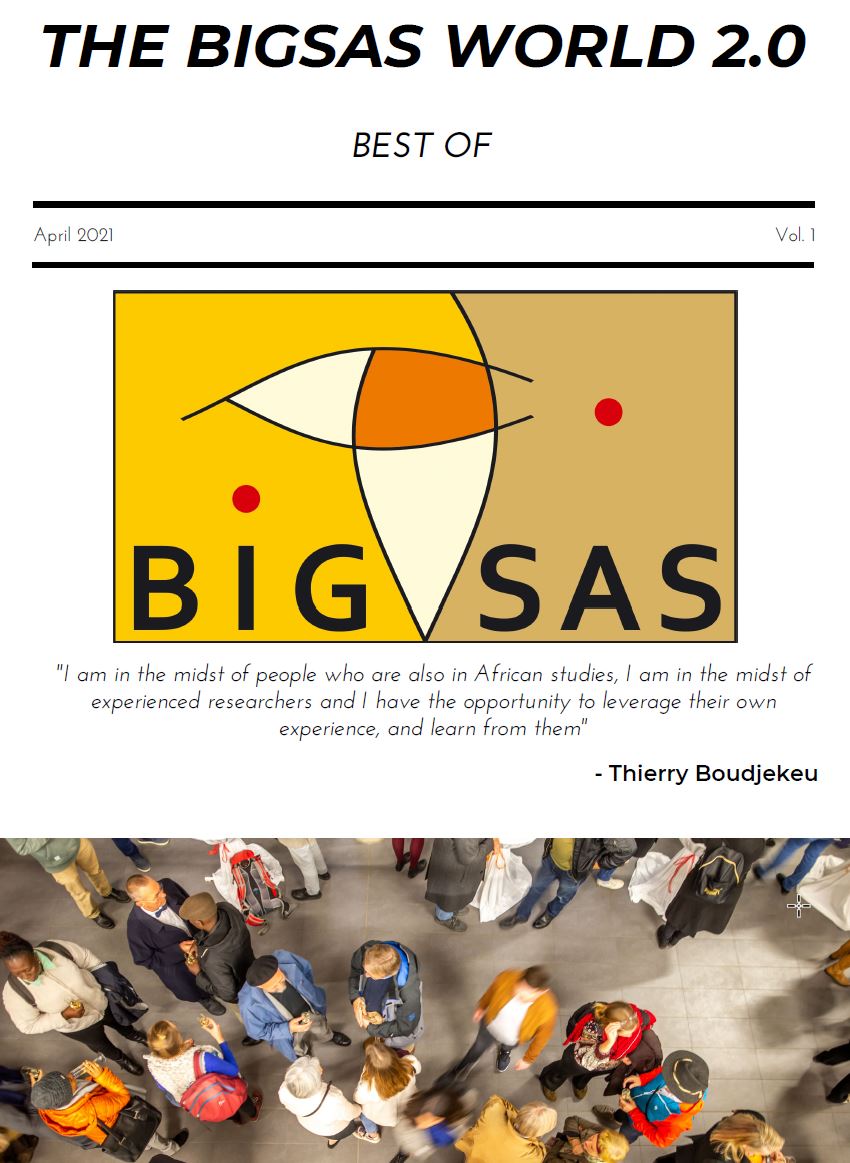 Our blog 'The BIGSAS World' was founded in the beginning of 2020 and offers unique insights into the various spheres of the BIGSAS family. Currently, approximately 80 Junior Fellows are working at BIGSAS to complete numerous scientific dissertation projects. The blog gives the doctoral candidates the opportunity to present their current research projects in an interactive way, to share their experiences during their doctorate and to create and nurture their networks.
The most important blog articles of the first year (Feb 2020-April 2021) have also been published in a virtual brochure. Read the brochure online here or download it as a PDF file.
BIGSAS Junior Fellow Representatives' Newsletter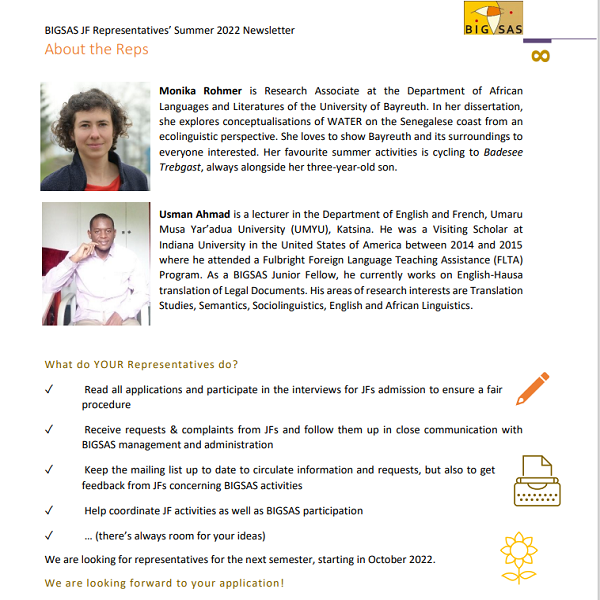 The BIGSAS Junior Fellow Representatives regularly publish a newsletter which contains information about the most important developments among the Junior Fellows.
Current issue: September 2022
Past issues:


Follow us on social media and visit our blog