Dr. Emmanuel Sackey: A Pathfinder
Obituary for our BIGSAS Alumni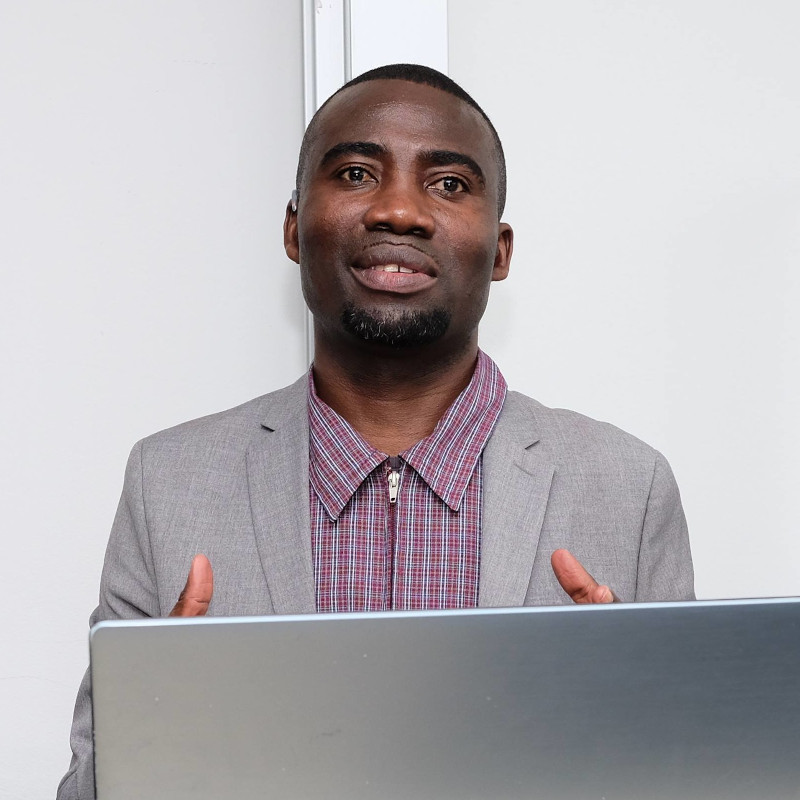 With a heavy heart, the BIGSAS family announces the death of our colleague, Dr. Emmanuel Sackey. Emmanuel joined BIGSAS in the Winter Semester of 2013 and completed his PhD in 2018 under the supervision of Prof. Dr. Dieter Neubert. He was a fine brain with a warm and witty persona. Dr. Sackey had to break several life barriers, which to so many people appear unsurmountable. In fact, the circumstances of his successful doctoral studies in Germany were captured in 'Servus, Identity Trap and Experience of Doctoralarbeit in Bayreuth', the title of his planned talk for the VAD conference in June 2022 in Freiburg. He had offered to share his 'experience and perceptions regarding the tension associated with being an African PhD student and the peculiarity of identity sentiments in Bayreuth.' Those privileged to meet him will remember him for his kindness and generosity. Emmanuel was actively involved in regular junior fellow get-togethers, where he would use his personal resources to prepare Ghanaian dishes to the delight of everyone. Despite health challenges, he fought back relentlessly to sustain his academic dreams. We will miss his lengthy discussion and argument during our 12:30 lunch breaks at GSP, a gathering he called the "lunch seminar." He was a true Nkrumahist and a pan-Africanist.
Emmanuel was very friendly and sociable, with a good sense of humour that endeared him to many members of the BIGSAS family. We will always remember his endless terms and jargons, such as "Otwadiapon" and "Powerful". Our colleague was passionate about the rights and welfare of people living with disability and devoted much of his academic and social life to advocating for the community's welfare. Success with social and academic engagement unfortunately came at a cost. Emmanuel eventually missed the Freiburg conference so he could pay attention to his health. He was very pleased to rekindle the Bayreuth connection in September 2022 during a research cooperation outreach at the Kwame Nkrumah University of Science and Technology in Kumasi, where he worked until his passing on May 28, 2023. He proudly introduced his Docktorvater to colleagues at the Center for Disability and Rehabilitation Studies, in part as a demonstration of his solid academic foundation.
He would be fondly missed!
Dr. Raymond Frempong and Dr. Matthew Sabbi
On behalf of the BIGSAS Family